MICROCLOUD LUXURY BEDDING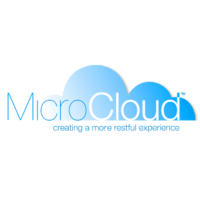 The MicroCloud range is an elite brand of exceptionally comfortable bedding for the Australian accommodation market. This unique range consists of blissful pillows, sumptuous bed toppers, luxurious lightweight quilts, ultra supportive and comfortable mattresses, mattress protector, pillow protectors and 'snuggle' robes.
We also sell Microcloud Split King Beds. Made in Australia, these split king beds can be purchased with upholstered base (many colours available). A Microcloud Split King bed is featured in our Port Melbourne showroom.
The Split King beds are two long singles integrated with a zipe-through centre join. Thus you can offer each guest 1 King bed, or 2 Single beds. This is a preferred configuration among hotels, motels, holiday houses and other rental properties ensuring flexibility and convenience for guest arrangements.
We sell MicroCloud products to accommodation providers such as airbnb, holiday rentals, serviced apartments, hotels, motels resorts etc. Please email us at sales@bnbsupplies.com.au for access to pricing. Microcloud products are used by some of Australia's top hotels. See what all the fuss is about and make an appointment to view the range of Microcloud products in our Port Melbourne showroom today.