---
Enriched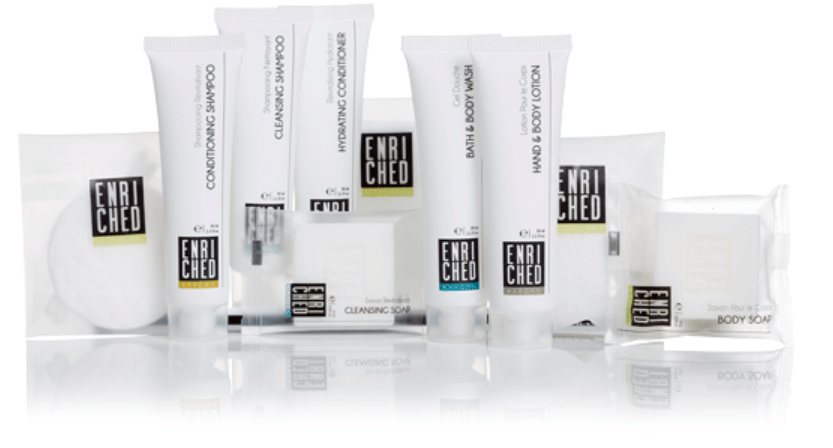 Enriched is a stylish, fresh, contemporary collection has been created from premium ingredients and enriched with Argan oil to help promote soft healthy skin and hair. Rich in vitamins A & E, anti-oxidants, Omega-6 fatty acids, and linoleic acid, Argan oil is the ideal product to give hair and skin a natural boost. Enriched is our new Carbon Neutral amenity range which benefits communities around the world through supporting carbon offset projects. Enriched is also supporting and empowering women's rights through sourcing our Argan oil from a Fairtrade supported all woman cooperative, the Ajddigue Feminine Womens' Co-operative, in the heart of rural Morocco.
Packaging ERP (Environmentally Responsible Products)
In 2009, biodegradable packaging was introduced to this product. An enzyme additive is added to our plastic bottles, tubes,caps and sachets and independently tested to meet international ASTM standards.
---