The Best Guest Amenity Products for 5 Star Hotels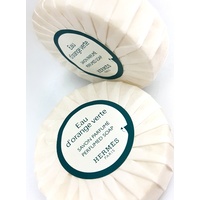 The best guest amenity products for 5-star guests will leave your guests feeling pampered. It is the little extras that get noticed by hotel guests – the hand soaps, body lotions, hair care items, and the types of teas and coffees in their hotel rooms. Quality commercial hospitality amenities really make a difference.
As luxury hotel amenities suppliers, our clients have commented on their guest's preferences. Here are our suggestions:
Eco-Friendly Products
Guests love to know that what they are putting on their skin and body is non-toxic and helps the green footprint. They like to know that they are helping the local and wider environment. We have a wide variety of eco-friendly products available that are favorite with guests. These include Eartherapy, Eco-Fresh, Soap Co and more.
Australian Made Ranges
When staying in 5 star resorts hotel guests love commercial hospitality amenities that are developed in Australia. Our wide range of products includes the Wallawa range which contains indigenous active ingredients sourced from all over Australia. We are also proud to stock the popular Sukin range, which is created in Melbourne and renowned for its high quality, natural and affordable products.
A Touch of Luxury
Our luxury products include the iconic Hermes hotel amenities, June Jacobs, Pharmocopia, Aveda, Rituals Cosmetics and more. Your guests will have a feeling of comfort and luxury when they use these products at your hotel.
Sukin Products
Sukinhandwash, hand cream, body wash and body balm are ideal for your hotel rooms and also resort gyms, spas, lobbies, and restaurants. Sukin is Australian, eco-friendly and completely natural. The range is much loved by men women and children worldwide.
BnB Supplies are luxury hotel amenities suppliers and deliver to Melbourne, Sydney, Adelaide, Gold Coast, Tasmania, Canberra, Brisbane and surrounds. For the best in commercial hospitality amenities, Australia wide contact us today. Our friendly team will be more than happy to help.
---
Leave a comment