The Bed & Breakfast Checklist Before Your Guests Arrive
Date Posted:1 September 2018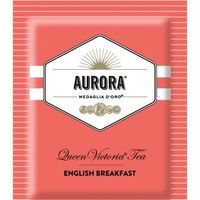 If you run a Bed & Breakfast, there are many things you need to be aware of in order to ensure your property is ready for use for your guests. It is vital that you have the necessary amenities so they can be used by your guests. If you are after high-quality luxurious hotel amenities for your outfit, then look no further than BNB Supplies which is an online wholesaler sourcing some great brands.
Given below is a checklist to follow in order to ensure your B&B is ready for service:
Have a designated facility or a private section for tea and coffee facilities. Provide guests with sachets of tea, coffee, milk and sugar so they can make their own drinks in the privacy of their rooms. Ensure there is clean drinkware is provided.
Ensure the guest amenities such as shampoos, conditioners, and hand washes are at a quality fitting with your bed and breakfast. BNB Supplies range of amenities includes Classic, Executive, and 5 Star brands to cater for all Bed and Breakfasts.
If you offer snacks with your drinks, add in some biscuits, cakes, and bottles of water. These can help to refresh tired travelers looking for a quick bite.
Ensure the room has been thoroughly vacuumed and all hard surfaces wiped clean. Give the room a good spritz of room freshener to get rid of any odors.
Wash all bedding including pillowcases, bedsheets and blankets and make the bed before the guest arrives.
Keep all adjoining bathrooms clean and smelling fresh. Have towels in a few different sizes and neatly hang bathrobes behind the door or in a closet if available.
Sanitary essentials and toilet rolls/tissues all visible and within reach in the bathroom. Keep spares in cabinets.
Brighten the room by adding fresh flowers.
Make it easy for guests to provide them with instructions on how to operate electronic devices in their room such as TV's, microwaves, and heating/cooling.
Provide them with the magazines and some additional brochures on the best places to visit around the area.
Keep spares of all keys in case of emergencies.
If you allow pets, ensure you place clear signs advising this so guests know where to take their furry friends.
---
Leave a comment