Added Extra Guest Amenities to Impress Your Guests
Date Posted:1 January 2017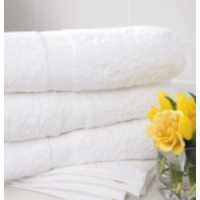 Hotels these days are working harder to impress their guests. Rooms have become more comfortable and the hotels have added extra services and a wide range of amenities in order to ensure their guests make the most out of their stay. If you are a hotel owner after luxury hotel amenities to make your hotel stand out, check out BNB Supplies, a leading wholesaler dealing in amenities for those in the hospitality sector. It's important to stock hotel rooms with the amenities that guests prefer the most.
These include:
Lush pillows and clean bedding: think of soft bedding in clean, pastel shades. This would bring some brightness to the room, give it a clean and fresh look and make it more inviting for your guests. Invest in luxurious high thread count cotton sheets, fluffy pillows and plush blankets so your guests feel relaxed when they lie down.
Full-sized toiletries: most hotels and bed and breakfasts offer toiletries as a standard however if you are keen to stand out from them then opt for full-sized toiletries which are high quality and pH balanced. BNB Supplies has a wide range of luxurious brands you can choose from.
Soft towels: Towels are a basic necessity in hotels but not many get them right. Invest in ones that are a bit oversized and fluffy. Ensure there are towels in different sizes such as face washer, hand towel, bath towels and a bathrobe. This way guests can use them accordingly.
Refreshments: After a long and tiring flight, guests would prefer to have a few different options when it comes to refreshments. A decent sample of drinks, water, tea, and coffee in beautiful drinkware would refresh even the most haggard traveler. A complimentary bowl of fruits or healthy nibbles would be a great pick me up. These small extras can help your hotel build a great reputation with your guests.
BNB Supplies is a reputed online wholesaler which deals with luxury hotel supplies. They supply their high-quality products to Melbourne, Sydney, Brisbane, Gold Coast and Perth.
---
Leave a comment