Five Tips for Toiletries for Bed & Breakfasts in Australia's Mountains and Rainforests
Date Posted:10 November 2017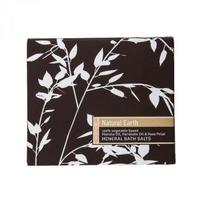 When you run a BnB or Airbnb in a natural environment, your guests are staying with you to see nature at its best. It is a major part of the experience for the Bed and Breakfast to also be as conservation-friendly as possible.
Guests want to know that their accommodation in this pristine environment will help to protect and preserve the area. For tourist destinations including the Daintree in Northern Queensland, the Dandenong Ranges in Victoria and the Blue Mountains in New South Wales, here are five tips for toiletries for your BnB:
1 Use Recycled and Recyclable Packaging for Your Hospitality Supplies
At BnB Supplies our range includes packaging that can be recycled, protecting the environment.
2. Natural Ingredients
As providers of quality toiletries, many of our products, including our luxurious soaps and skin care, are made of beautiful natural ingredients that nourish and protect the skin, while also protecting the environment.
3. Use Biodegradable hospitality supplies
Biodegradable products are capable of decomposing and returning back to the environment, which aids in avoiding pollution. Our quality products include:
4 Waterway Friendly
Choose cleaning products that contain natural ingredients and will not harm the local seaways, rivers and waterways. Our waterway products include:
5. Choose Paraben Free Products
Clean skincare ranges and hospitality supplies that are free of chemicals such as parabens and petrochemicals are not only on trend and popular, they are highly sought after at eco resorts, BnBs and AirBnbs.
As quality toiletries suppliers we recommend
As quality toiletries suppliers to BnBs in natural settings, we recommend eco friendly products. By paying attention to the toiletries that you supply, your guests will feel that your BnB plays an important part in protecting the local environmnt. At BnB supplies we provide quality eco friendly hospitality supplies.
We supply to all areas of Australia including Melbourne, Sydney, Gold Coast, Hobart, Brisbane, Adelaide, Canberra, and Perth.
---
Leave a comment